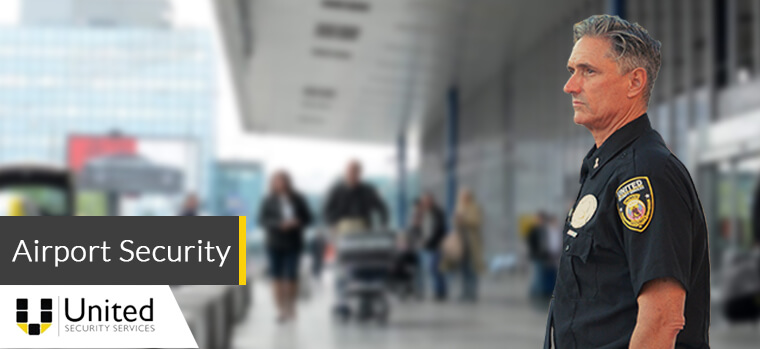 We are sure that many of us have seen movies or television shows based on dangerous events taking place in an airport with the hero/heroine working against all odds to save the day. While the scenarios that we see on television are exaggerated to some extent, the fact is that an airport is a location which can come under threat at any time.
With the advancements that we have witnessed, attackers can easily endanger the lives of those who are present airport security within the vicinity of the airport. Therefore, those who oversee must take several steps to ensure the location is safe all the time.
To ensure this safety, hiring a professional security service provider is the best option available and here's why that is the case.
An airport houses numerous people and possessions
The number of people who are present at an airport are so many that it can be practically impossible to keep a check on them simultaneously. Similarly, an airport is also used as the point through which several goods and personal possessions are transferred.
If an untoward incident takes place at an airport, the number of causalities and the amount of damage that occurs can get out of hand considering the number of individuals who need to be protected. Furthermore, at the time of crisis, immediate action must be taken, and this may not be possible if the airport management reaches out to the local authorities.
However, when professional security guards are present on the premises, not only can they prevent any untoward incident from occurring by carrying out checks repeatedly, but they can also respond instantaneously.
People from different places enter/exit through the airport
Obviously, the whole point of an airport is to act as a medium for people to enter and leave the city/country. This fact makes it an extremely sensitive location.
People who are entering the area need to be checked thoroughly for any weapons or illegal substances and can even be stopped if their behavior seems suspicious in any way. Stopping any potential criminal from entering the country can be vital towards maintaining security on a large scale and an airport is the best place to do so.
At times, people are trying to leave the area before they are caught for their crimes and airports can be notified if the authorities think that such an event might occur. In both the above-mentioned situations, professional security guards are the only ones who can prove to be helpful.
Airports are extremely large
Again, this is an obvious fact, but this makes it difficult to maintain the highest level of airport security.
The most suitable option available is the hiring of professional security guards. This is because, along with having exceptional training in all forms of combat and self-defense, they are also trained in responding to situations of every kind.
Furthermore, they also employ the use of state-of-the-art gadgets and tools to keep a vigilant eye over the premises. Additionally, many companies also offer patrolling services, thus ensuring that there is always someone who is keeping watch over the boundary of the airport as well.
Through these methods, professional security guards protect your airport and everyone within it.