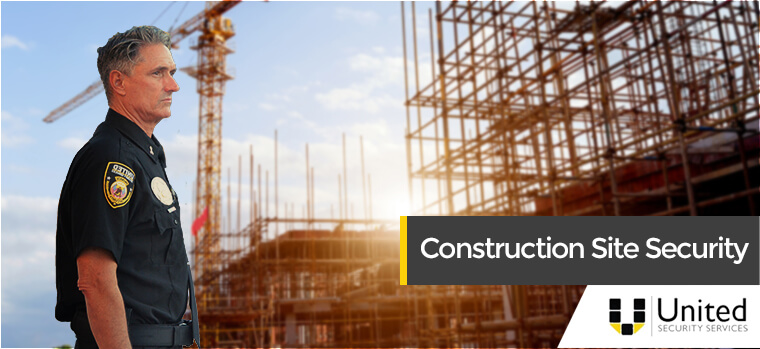 Reasons to Choose Security Guards for Construction Site Security
A construction site is a place which is particularly amenable to disaster. Several factors contribute towards this, such as the size of the site which is often quite huge. Other than that, there are a million things that can go wrong at these sites, owing to the dangerous equipment and material that is always present there in abundance. Relying on your employees on the site to keep everything safe and ensure that nothing goes wrong is irresponsible and unfair. So, it is recommended that you invest in a professional security services provider for construction site security.
Understanding why professional security guards are a feasible option is important before making the investment, so here is a run-down of what the advantages of taking this step are.
Prevention of any disasters
A construction site is an area which is prone to disaster in the form of fires and other accidents because of heavy equipment. Managing such equipment can be difficult, and disaster can strike in a matter of seconds. Furthermore, a construction site is full of explosive or flammable material and gases, all of which can ultimately lead to a disastrous event. Some construction sites rely on safety software as a way to help keep their employees safe and keep track of hazardous material. If you are curious about what is available for your business in regards to safety you might want to visit this site to learn more.
The employees who are working on the site are often too preoccupied with their tasks to focus on their safety. Normally, the different workers will focus on their own tasks as there will be so much going on at a construction site. For example, there will normally be builders, electricians, and welders all on-site. This can increase the chances of accidents, however, as long as each tradesman is taking care in their own work, they should be fine. It's essential that they're all wearing vital health and safety equipment too. For example, welders will want to wear a welding face mask to make sure their face is protected from the sparks. By making sure they are all abiding by the rules and wearing health and safety equipment, the risk of accidents should lower.
However, when security guards are present on the site, they will keep an eye on all the happenings, and if they see something which might lead to any dangerous events occurring, they will take the necessary steps to maintain safety. Speaking of keeping safe, wanting to notify the passerby of your construction, as they need to be able to convey a message is essential. Some of the contractors who work on sites were discussing the new signs they could implement and they found a customer construction signs here, which may be worth checking out. Staying safe should be everyone's priority, especially in an industry like construction, where anything could happen. Additionally, if something does go wrong, security guards have the training needed to respond appropriately, thus saving lives and property. As well as having the safety of security around the site, it may also be worth looking into getting the right form of insurance for your employees and business, in case anything was to happen. When it comes to accidents, sometimes, there is only so much someone can do. It is not only accidents that you should be mindful of though. It could be from theft to equipment damage that could require some research into sites like constructaquote.com. It only makes sense to want to cover and protect your business, so anything you do to ensure the safety of your staff and business will work out in your favour.
Protection of assets
Such sites are often huge and so accordingly, require large financial investments. This is another reason why protecting a construction site from damage is vital.
If something goes wrong and the site and the material/equipment present there is destroyed, this could lead to a loss of millions. Furthermore, competitors and ill-wishers can target these sites to cause harm purposefully. For all these reasons, employing experienced security guards is essential who maintain a watch over proceedings around the clock, thus ensuring that you don't have to incur any major financial losses
Ensuring employee safety
As is already established, a construction site can be particularly harmful to those present on the premises. A person who is working on the site is completely aware of the dangers which they face every day.
As an employer, it is your responsibility to ensure their safety. By employing a professional company to provide construction site security, you are showing your employees that you truly care about their well-being, which in turn fosters satisfaction amongst them, resulting in them working effectively. You also avoid the grave consequences of an employee or employees coming to harm when working on your property by taking this step.
Ensuring the safety of everyone surrounding the site
A construction site also poses a certain threat to people other than the workers. Sometimes, people, especially children can enter the premises out of curiosity which can have disastrous consequences.
When professional security guards are present on the site, they will set up adequate boundaries and will provide patrolling services as well, ensuring that unauthorized personnel never enter the site.
So, make sure that you have hired skilled security guards to protect your construction site.