Why Buy Off the Rack
Anyone can stand a post in a security polo, radio in hand and pace the property until their shift is done. Off the rack security is just that, cookie cutter service. Clients regardless of their industry don't want to be grouped into a mass delivery of service. Individual service, custom service is what they are paying for. A guard who is simply filling shoes does not cut it. Essentially, when you buy off the rack you get what you see – nothing more. In security, it is attention to detail that sets true service apart.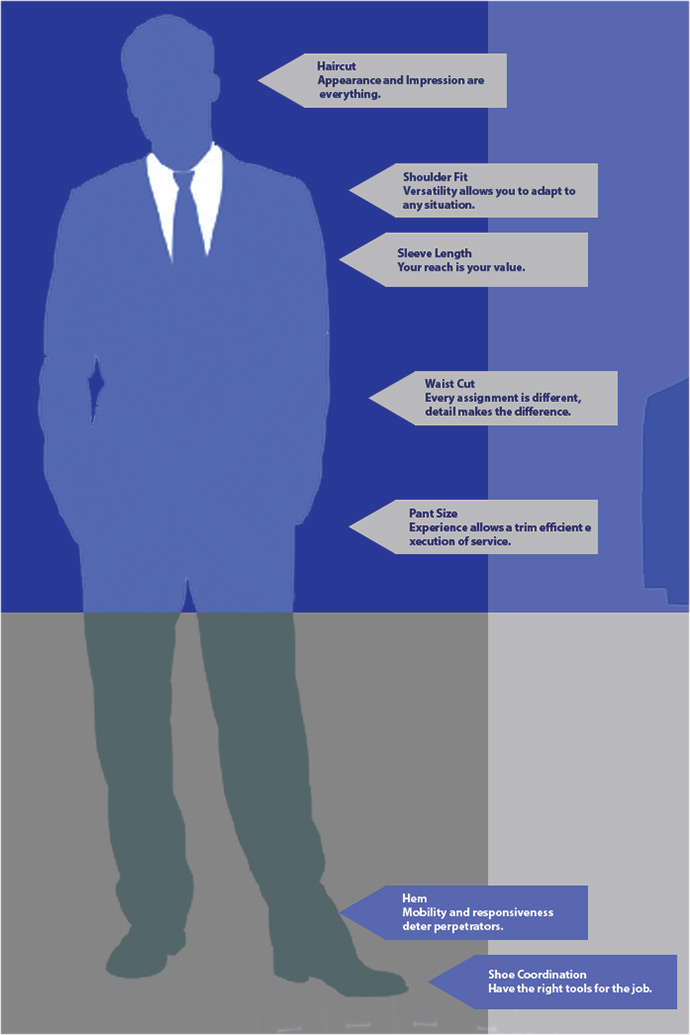 Custom Tailored Security
At United Security we tailor fit our services to your specific need. Your security history is examined by experienced analysts and your security needs are assessed and discussed to make sure you know exactly what should be involved in your security solution. Just like not every suit will look good on any body type – security needs to be custom fit to the specific assignment to optimize the ultimate goal, success and delivery of service. Requirement needs to be measured in all places, tailored, hemmed and pressed to perfection. A nice suit stays a nice suit by ongoing professional maintenance.