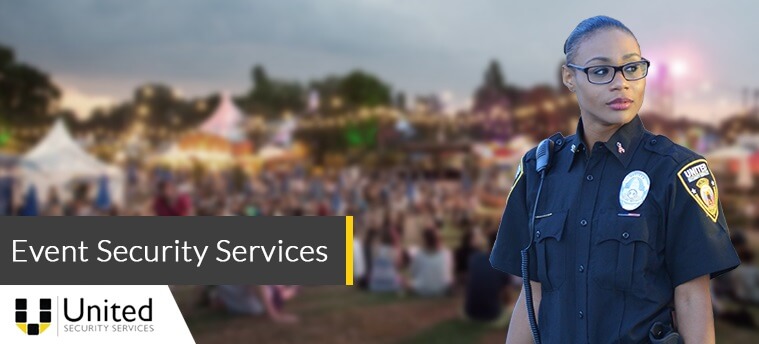 People usually overlook the need for hiring event security services because they are not aware of the importance of such services from professional event security companies. In this blog post, we discuss why availing them is highly beneficial for you.
Why Do You Need Security Services for Your Business Events?
Can you picture a situation where all your customers and colleagues felt safe, secure, and welcome, whether at work or at an event that you've planned with one of the best global dmc supplier? Security guards can definitely make this vision a reality. They begin by conducting a risk assessment by observing the premises and taking your input, after which they decide a unique plan of action for your needs. From well-though-out plans to useful equipment such as CCTV cameras and motionsensors, they take care of every aspect of your security, so you can carry out your operations, or events, in peace.
Crime Prevention
The presence of a security guard can,in itself, deter troublemakers from attacking the business because there is a high chance of failure.Criminals will think multiple times before carrying out any sort of vicious activity in an area that is heavily guarded. Security officials are on a constant lookout for any suspicious individualsand potential dangers, such as theft, disputes, or any other unwanted situations. They are trained to detect danger and pinpoint suspects with a single glance, preventing any mishap that may have happened otherwise. And this is a fact criminals are well-aware of.
Peace of Mind
A security guard patrolling your house, office, commercial site or event gives you peace of mind and boosts your confidence. With that boost in confidence and security, it allows you to focus on the business side of things, including promotional opportunities. With your colleagues, potential clients, and investors and family members relaxed, they are more likely to pay attention to any flyers, posters, or catalogs printed from companies like Printivity that you have laid out around the room, causing your business to stick in their minds.
Why is Security Essential for All Types of Events?
Whether you are planning a business event with Smart Works, a conference, an extravagant wedding, or a VIP event, the security and protection of your guests should be your top priority. Having security measures in place during the event to ensure the safety of your guests will allow you to focus on other elements required to make the event a success.
Event security companies are well-versed in providing you with top-notch security for a wide array of events. Below are just two examples of how they can make sure your event goes smoothly.
Security Guards at a Fashion Show
Security is the top priority in today's age of increasing criminal activities. Security guards at a fashion show prevent the harassment of models and celebrities and make sure everyone gets to do their jobs in a safe environment. They can also perform other functions such as checking invitations, controlling who enters and leaves the premises, monitoring the entire area through CCTV cameras, and providing any sort of assistance possible.
Most importantly, as with any event, fashion shows are under threat of terrorist activities by extremist groups and individuals. To prevent such disasters, armed guards are present to make sure nosuch activity takes place.
Security Services at a Book Launch
Security services at a book launch, which is generally a small-scale event as compared to a fashion show or corporate event, can prevent unauthorized people from entering the hall or building. It can prevent theft, disorderliness, and disruption of any kind. Although security is often neglected when it comes to small-scale events, hiring one or two experienced guards from local event security companies can be the difference between a successful and failed event.
Although security firms provide security for all kinds of events, these two examples show that no matter what the nature or size of the event, reliable security measures are a must in ensuring that it is a success.