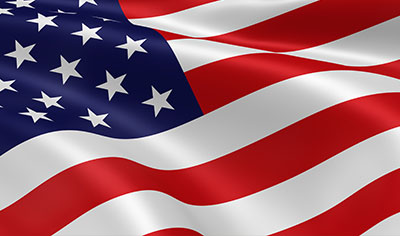 United Security Services wishes you Happy Weekend!!
United Security Services would like to wish you a great 4th of July weekend! Have fun. Enjoy friends and family. Be safe! Here are some interesting 4th of July facts:
In 1776 there were an estimated 2.5 million people living in the newly independent nation. July 4 2015 that number has grown to an estimated 318.4 million.
There were 56 signers of the Declaration of Independence. Ben Franklin, John Adams, Thomas Jefferson, Roger Sherman and Robert Livingston drafted the document, with Thomas Jefferson doing most of the writing. John Hancock was the first signer and saw this large blank space which is why his signature was so large. Ben Franklin was 70 years old when the document was signed. Both John Adams and Thomas Jefferson died on the 50th anniversary of the signing.
Most fireworks are exported from China at a whopping $203.6 million in revenue. Israel is the largest purchaser of fireworks.
$4.0 million in American flags that are put on large commercial flagpoles and homes are imported in a given year, … from China.
$100 billion Is the dollar value of trade in 2013 between the United States and the United Kingdom, making the British, our adversary in 1776, our seventh-leading trading partner today.
"SAFE AND SANE" FIREWORKS ALLOWED: Alhambra, Artesia, Azusa, Baldwin Park, Bell, Bellflower, Bell Gardens, Carson, Commerce, Compton, Cudahy, Downey, Duarte, El Monte, Gardena, Hawaiian Gardens, Hawthorne, Huntington Park, Industry, Inglewood, Irwindale, La Mirada, La Puente, Lakewood, Lawndale, Lynwood, Maywood, Montebello, Monterey Park, Norwalk, Palmdale, Paramount, Pico Rivera, Rosemead, San Gabriel, Santa Fe Springs, South El Monte, South Gate and Temple City.
NO FIREWORKS ALLOWED: All unincorporated communities, Agoura Hills, Arcadia, Avalon, Beverly Hills, Bradbury, Burbank, Calabasas, Cerritos, Claremont, Covina, Culver City, Diamond Bar, El Segundo, Glendale, Glendora, Hermosa Beach, Hidden Hills, La Cañada Flintridge, La Habra Heights, La Verne, Lancaster, Lomita, Long Beach, Los Angeles, Malibu, Manhattan Beach, Monrovia, Palos Verdes Estates, Pasadena, Pomona, Rancho Palos Verdes, Redondo Beach, Rolling Hills, Rolling Hills Estates, San Dimas, San Fernando, San Marino, Santa Clarita, Santa Monica, Sierra Madre, Signal Hill, South Pasadena, Torrance, Vernon, Walnut, West Covina, West Hollywood, Westlake Village and Whittier.