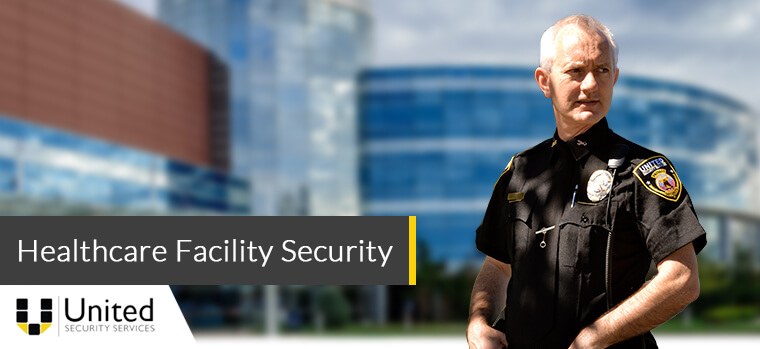 Healthcare Facility Security Services
Normally, when a person thinks of a healthcare facility, a hospital or a clinic comes to the mind. One word which doesn't come to mind when we think of them is security. This is because, people either identify it as a place of healing, or a place with bad memories. No one thinks that dangerous or illegal activities could be occurring within the hospital premises, but someone who deals directly with hospital management can understand what threats such areas face, making healthcare facility security one of the top priorities of a hospital administrator.
However, managing a healthcare facility's security is trickier than usual, making it imperative to hire a professional and experienced team of professionals. Here's why:
Posing a welcoming picture
When someone visits such facilities, they aren't expecting to go through security checks (let alone barbed wires and high fences!)
They want to be welcomed and for someone to listen to their problems without question. This makes it difficult for the security team to do their jobs properly. They must be inconspicuous and must create an environment which doesn't make the people coming to the facility more scared than they already are.
To counter such challenges, most security teams go for high-class surveillance tools, using them to keep an eye on the happenings within the premises round the clock. Furthermore, they try and set up patrolling services, thus ensuring that no one breaches the perimeters. So as not to look threatening to patients, some hospitals may elect for their security staff to wear promotional clothing for hospitals as opposed to a guard's uniform.
Presence of sensitive information and numerous resources
Healthcare facility security also becomes important because of the wide variety of information that is present within a hospital. The personal details of every patient are normally present in the hospital's systems, making them a target.
Furthermore, healthcare facilities normally have areas which contain huge amounts of drugs, the theft of which can be extremely hazardous to the hospital, making them lose millions. To prevent this from happening, a new method of security control is being adapted in such facilities which is called access control.
This means that sensitive areas of the hospital, which includes anything which is particularly special, can only be accessed by authorized staff. This way, even if someone breaches the initial barriers of the facility, they can't get much far without the required authorization.
Dealing with emotional people is tricky
Another thing which makes the security of such areas difficult to manage are the people who might be causing problems within the premises.
While there are those people who have planned to infiltrate the hospital for monetary gain, there are also those who are high on emotions and want revenge. However, by hiring a professional security team, one which has dealt with hospital security before, administrators can take a sigh of relief knowing that things will always be under control.
Keeping a balance between providing the services which a healthcare facility is meant to provide and keeping everyone within the perimeters safe can be tricky but with the right management, anything can be achieved.