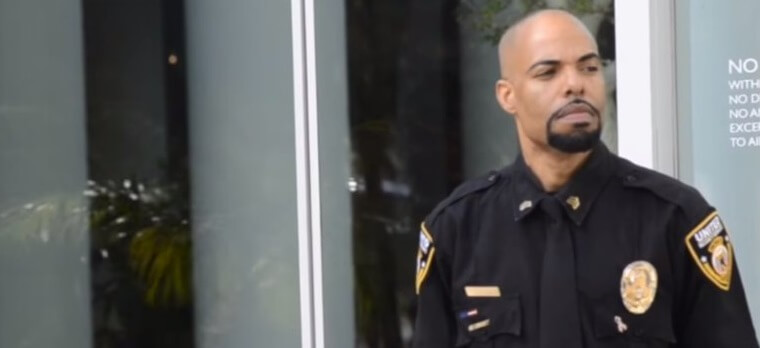 Due to the global increase in crime rates, it has become crucial for companies to invest heavily in employing strict security measures at their workplace. Employees are known to be the assets of a company, and in order to provide them with a safe working environment, companies need to hire security services from a reliable company. Having a safe working environment will also help in attracting more clients to your organization.
Here are the top three reasons why every company needs to invest in high-quality office security services:
Increased Productivity Levels:
Knowing that a security guard is present 24/7 to protect the facility and its inhabitants is bound to provide a sense of security and peace of mind to the business owners as well as the employees. This will allow them to focus better on their work, hence boosting productivity levels considerably.
Prevention of Crime:
Security guards are known to be the best deterrents to crime, as a criminal will think twice before attacking a facility that has guards patrolling it. Moreover, if a criminal does attack your facility, the well-trained security guard present on your premises will take prompt action and use their expertise to prevent the situation from escalating. The police might take a long time to arrive at the crime scene; therefore, the presence of an experienced security guard is crucial for the protection of your employees.
Security Guards Can Perform Various Other Duties:
Security guards are not just restricted to patrolling the facility to ensure optimum protection; they have the ability to perform other important duties as well, which makes them a versatile asset to your company. Security guards can monitor the surveillance footage to ensure no suspicious activity occurs within your vicinity. Before leaving the facility, they will make sure that all the electrical switches and other appliances are turned off. They will also ensure that the cabinets containing confidential information are locked. These are just a few of the extra duties performed by security guards and officers to ensure that your facility remains protected at all times.
CCTV cameras, armed security personnel, security officers, fire/smoke detectors, and alarm systems are a just a few of the office security services that you can avail to provide optimum protection to your facility. Remember that providing a safe working environment is the best way to thank your employees for their efforts and contribution in propelling your business forward.