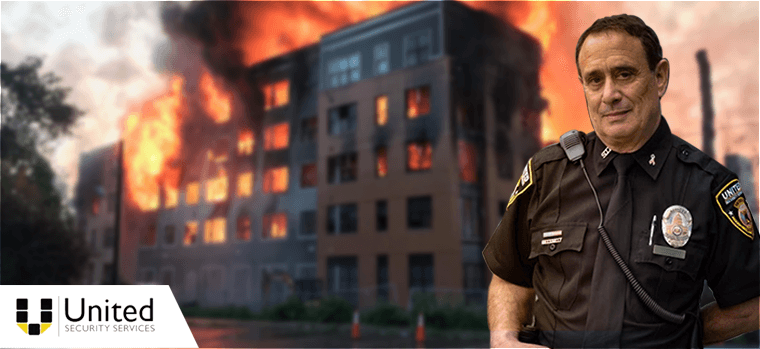 Reasons to Hire Fire Watch Security Company
Fires can arise due to natural reasons such as wildfires or due to man-made causes such as explosions in factories. Regardless of the cause, one of the main reasons why a fire is such a dreadful hazard is because it is extremely difficult to control and can cause extensive damage in a very short span of time.
More often than not, households, establishments, institutes, and other buildings and spaces have fire alarms, sprinkler systems, and fire extinguishers present to tackle this potential disaster. However, once a fire starts, it is difficult to control owing to its volatile nature, which is why many companies and establishments have a fire guard and plan in place in case an outbreak were to happen.
In places where the chances of a fire breaking out are high or a large number of people are at risk of being harmed in the event of a fire, you should look into hiring the services of a fire watch security guard company.
Mostly, people are unwilling to go that extra mile and hire fire watch services in preparation for an event which will most likely never happen. However, on the off chance that it does, the damage caused to property and possibly to human life will be much larger than the cost of hiring preventive measures.
Here's why hiring security guard services can be the most suitable method to prevent and contain fires.
The Situation Demands It
A fire can break out in various circumstances. A factory which deals in chemicals or one which makes use of furnaces is at high risk of such a disaster. Similarly, an event such as a fair or carnival where gases are used to fill inflatable objects is also susceptible to fire. In addition to that, areas where wildfires are a common occurrence in the summers also require the services of fire watch security guard companies. Because after all, it is better to be safe than sorry.
Correct Methods in Place to Prevent Losses
For many, a fire breaking out is a faraway possibility – something that can't or won't happen to them. Unfortunately, the reality is quite different – it can happen to anyone, at any time. Making sure there are emergency exits, as well as methods to control the fire can prevent any major losses. Purchasing masks or respirators from a personal protective equipment store can help save lives for evacuation or provide the means for fire control until services arrive.
By hiring security guards, not only will you get round-the-clock surveillance where professionals will respond to any threats immediately, but you will also ensure that they have placed all the precautions in place ensuring a fire doesn't break out, or if it does, it stays contained.
Access to Experienced and Skilled Individuals
When you invest in a fire watch security guard company of the highest quality, you are ensuring you have the best security guards available to protect everyone in the vicinity against this unpredictable hazard.
Through their training, expertise, and experience, these security guards are more than well-equipped to prevent fires. After all, keeping an eye out for any danger signs and curtailing anything that may lead to a fire can go a long way. Additionally, they are aware of the right protocols and will immediately respond if a fire does start, putting the lives of all those present before theirs and ensuring everyone remains safe. This way, the chances of serious repercussions are significantly minimized.
By hiring a top-notch security guard company to maintain fire watch, you can ensure the safety of your loved ones or any individuals you are responsible for, as well as your property and possessions.