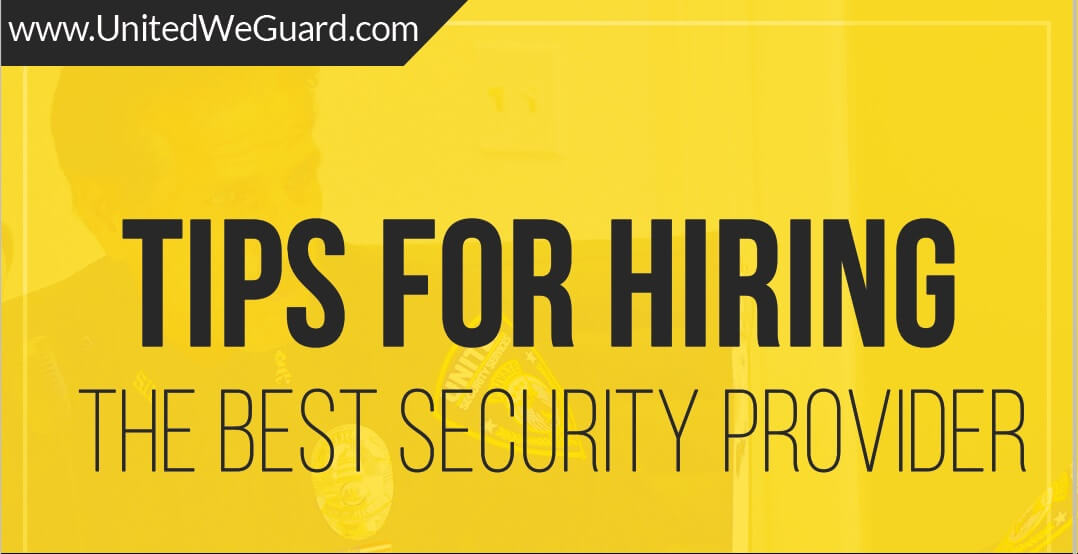 Insecurity can be understood in different contexts, and the most common understandings include the feeling of anxiety, lack of self-confidence, and worrying about something obsessively. Insecurity has seeped into our lives, and for all the wrong reasons. As the world moves towards modernization, people who were struggling to make ends meet because of their traditional skills are now finding it even harder to survive. This has led to an increase in crime rates, and hence has made the world an insecure place to live in. In these circumstances, don't you think hiring a security provider can help you?
It is human nature to search for the best options available before we make a decision. If you look hard enough, you can find the best security provider in town and live the stress-free life you have always dreamed of.
Features of the Best Security Provider:
To ensure protection, people normally look for a wide range of services offered by a security provider, however, what they do not consider is the credibility of that security service provider. To ensure credibility, here are some of the elements that need to be taken into consideration before you rank you're a company as the best security provider in town that can cater to all your security needs.
This is very important when choosing a private security provider. No matter how long the company has been in the industry, if it cannot protect your business, parks and personal property, there is no point in hiring them. The key to hiring the best security provider in town is asking a lot of questions. However, mere words should not be enough to satisfy you. Experience and testimonials from clients can endorse reliability and professionalism. A company which has good relations with law enforcement agencies may be a more credible and experienced security provider than one that is practically unknown in the market. You also need proof of whether the services that you are paying for are actually being offered or are just mentioned for display.
This, in latent terms, refers to professionalism. Strict hiring practices that include proper background checks and well-thought-out training programs can make a real difference in the results. Not just the company, but the security guards must also hold individual licenses that act as proof of their training and induction in reputable security firms.
A reliable security provider will ensure that vandals and criminals will see your business, properties and other assets as fully secured at all costs. Reliability also means that the premises, whether residential or commercial, are under constant surveillance and are installed with the latest technology to provide the highest level of protection. Relations with local authorities also reflect the element of reliability and trust.
Budget is obviously important. Some security companies that offer you a wider range of services but fail to deliver may be in the business just for the money. Therefore, do not run after the range of services; look for the expert in the niche, and know that this is the security provider for you. A thorough market research will result in you finding reliable services without putting a dent in your wallet.
Our Recommendation
Hiring a firm for the protection of your loved ones, properties, or assets is not an easy task. There are many factors you have to consider before you reach a decision. The four elements mentioned above are the most important to look into if you want to end up hiring the best security provider in town.