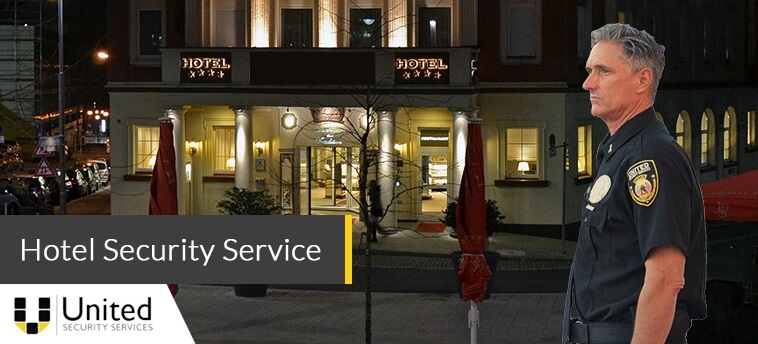 Responsibilities of Hotel Security Guards:
In a world where new security concerns arise every day, security guards have become a necessity. An excellent security guard knows all the various duties and responsibilities that they are supposed to attend to, depending on the location they are posted to and the client they are serving.
For example, a security guard working in a financial institution needs to carefully monitor the entrance of the building, making sure no one who appears shady or dangerous is able to enter without being checked. This ensures that crimes are thwarted before they are given a chance to fully take place. Guards who are part of a patrol service, on the other hand, are responsible for scanning and monitoring a much larger area.
Similarly, hotel security guards also have a set of responsibilities that they must perform responsibly and effectively. Below, we discuss just some of them.
Stay Within the Vicinity of the Hotel
It is imperative for the security guard to always be on or around the premises in case an emergency takes place. Any break should be short, and other work that can't wait should be sorted out as soon as possible. The basic requirement is that the attention of the guard be undivided when it comes to the protection of the premises and everyone in the vicinity.
Always being present at their assigned locations allows guards to not miss any suspicious activity. This results in a reduced number of crimes overall. Being ever present at their post is also a great way to deter criminals and thieves, preventing them from even approaching the premises in the first place.
Consequently, an absent security guard not only boosts the motivation of any miscreant but also gives the impression that the hotel is an easy target. Thinking they have a higher chance of success further boosts the resolve of the troublemaker to follow through with whatever scheme they have planned.
Remain Alert and Active at All Times
Security guards must be active and alert whenever they are on the job. In a place like a hotel, it is quite easy to miss a suspicious action if one is not paying attention. This is especially the case when one is monitoring the location from a control room; the massive number of screens may appear still, but many heinous activities might be occurring with no one even noticing them.
Thus, security guards are only helpful if they are alert to their surroundings at all times. In some cases, robbers and troublemakers try to divert the attention of the security guard, and while they are distracted, the criminals make their move. An excellent security guard should be able to see through this and stay vigilant at his or her position.
Maintaining Composure at All Times
At times of difficulty and panic, it is likely that people will be unaware of the safest locations and exits. In such a time, it is the duty of the security guard to remain calm and guide everyone, ensuring that they reach secure locations safely.
Hotel security guards, if they follow the steps mentioned above among many others, can utilize their abilities to ensure the safety of everyone in their surroundings. All that is required of them is their utmost concentration and the top-notch application of their skills when required.