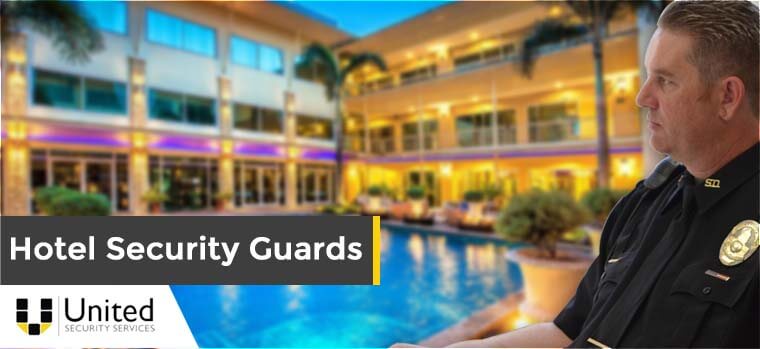 Security Services in Hotel
Planning a vacation is not an easy task. If you are going by air, you may only have to pack a few bags but if you are planning a road trip, you will have to take care of a few more things than just your luggage. One of the most important things that you need to worry about is hotel security. Even though you will spend most of your time sightseeing or soaking up some sun at the beach, you will have to leave your luggage behind in your hotel room and this is why the selection of your hotel matters a lot. Opting for a hotel with hotel security guards can keep the stress levels under control and help you turn on your vacation mode.
Why is security important?
Traveling to a new city or country can be stressful, not to mention scary. No matter how much you prepare yourself for the new place, the experience is bound to be unpredictable. Therefore, having your own safety measures in place can assure you of the comfort you seek on your vacation.
Some of the most common problems tourists face are at their hotel. The loss of valuables, suspicious activity in the hallways, unexpected attitude from the hotel staff, and inappropriate conduct are some of the issues that call for effective security measures. Moreover, serious issues like abduction or the use of firearms may also keep guests up at night if the hotel is situated in a remote place or a shady neighborhood.
The presence of hotel security guards can act as a deterrent to crime. They are vigilant with regards to the activities taking place around the property to ensure that every guest feels safe when walking in and out of the hotel. In addition to the above, they are also responsible for reporting and managing incidents and ensuring that everything is running smoothly. Without security guards patrolling the place, you may feel unsafe every time you step out to spend an eventful day with your family.
Why should I pay the premium for an upscale hotel that provides top-notch security?
While you may be hesitant to pay more than just the price of the room you will be staying in, it is important to remember that security lapses do take place and, therefore, it is better to be safe than sorry. Traveling with essentials is another thing but guests often leave their passports, jewelry, business documents, and other personal belongings in the room when they are out and about. Security guards offer the highest level of safety services by:
Maintaining security measures for the guests and staff by monitoring all the nooks and crannies of the hotel through constant CCTV surveillance and patrolling.
Running routine inspections of the premises.
Acting promptly during an event that requires immediate attention.
Ensuring that all safety precautions and equipment (such as fire extinguishers and motion sensors) are maintained and updated regularly.
Assisting the management in dealing with any unforeseen situations.
Following all occupational safety and health rules set by the hotel.
Escorting guests in and out and playing a role in controlling the crowd.
Responding to calls from hotel staff in the event of a disturbance, complaint or any other serious issue.
What else?
While all of the points above describe the basic job description of a hotel security officer, you can expect much more. Most guests look forward to a warm welcome and a big smile to kick-start their vacation with the right mood. They also require reassurance that whatever luggage they leave behind will remain safe in a hotel room. Moreover, most guests often demand high-level security since they are already paying a fortune for the accommodation, services, and the amenities. Security guards can ensure that all guests remain satisfied and happy during their stay.
Opting for a hotel with hotel security guards can guarantee that you and your family have a fun-filled getaway, knowing that your luggage is in safe hands.