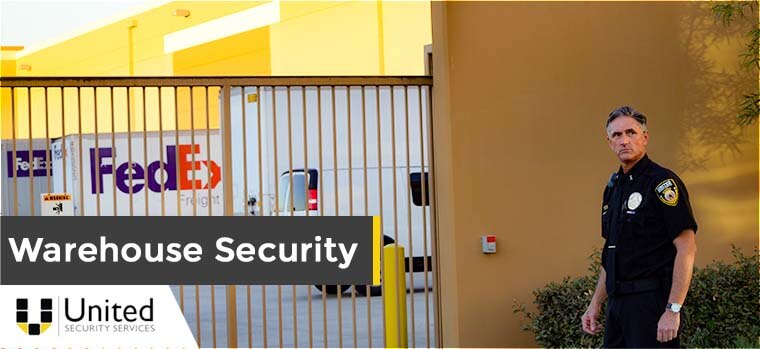 Improve Your Warehouse Security System
Almost every commercial business has at least one warehouse where they store their supplies, raw material, and even manufactured goods. Depending on the type of company and the size of the business, there could be many warehouses located at different places as well. But no matter what content the warehouse is being used to store, it always holds great importance for the business as it's not the warehouse itself but what's in it that has great value for the company. This is why warehouse security is one of the most important aspects to take care of for many commercial businesses.
Security problems, therefore, will not only cause financial loss, but could damage the company's reputation and have a negative effect on employee morale as well. Here are some ways in which you can improve the security of your warehouse.
Structure of the Warehouse
The building and structure of the warehouse matter a lot. Only construction material that can resist a break-in attempt and keep the insides protected should be used to build the warehouse. Periodic inspections and repairs can help ensure that the building is as secure as you want it to be. Neglecting repairs and maintenance will only create weak points for those with criminal intent to exploit and cause harm to your property and business. A solid structure without any weak points paired with a professional security plan can provide optimal protection for your warehouse.
Facility Protection Systems
Fire alarms, fire suppression systems, hazardous gas detection systems, and air scrubbers – all these systems, among others, should be set up and monitored for any signs of unauthorized tampering or shut down. In fact, you can hire the services of a security company that will help you deploy the systems that are required for the security of your warehouse and diligently monitor them to ensure there is no tampering or unauthorized personnel entering the premises. You can GO TO CKS GLOBAL to get these tailor-made systems that'll suit the warehouse and will add another level of security.
Fencing
Fencing or perimeter fencing is an effective method of enclosing the area surrounding your facility or warehouse. If your warehouse currently lacks a security fence or perimeter, you should consider putting one in place. Access control systems can also come in handy in this regard as they also help counter outside intrusion in the area you have restricted.
Lighting
You'd be surprised at how much of a difference bad lighting can make to the security of any area. Providing adequate lighting is, therefore, a must to reduce the chances of criminal activity and maximizing the security of your warehouse. Entrances, exits, cargo handling and storage areas, fence lines, and parking areas – these are a must in the list of places that should be lighted adequately. Lighting grants visibility to the security personnel protecting your property, as well as to the security cameras, so that they can better capture any suspicious activity that takes place. Not only does good lighting help out security, but in essence, it will help out any warehouse workers during the day/night time so they're able to see a lot better. This paired with other safety measures such as a reliable rolling ladder from
HTTPS://WWW.PLATFORMSANDLADDERS.COM/ROLLING-LADDERS/, will ensure optimum safety within the warehouse. Adding lighting will also deter criminals from making trouble in the vicinity. Why not use FSC Lighting products in order to light all areas of your warehouses effectively and efficiently.
Ending Note
Implementing proper measures for warehouse security is a must if you want to keep your business safe from losses caused by the activities of troublemakers. On top of that, opting for a combination of protective measures instead of a single one can help you make sure all your bases are covered. But to achieve that, you first need to hire the services of a top-notch security firm. So choose wisely and enjoy the benefits. Investing in your warehouse is a wise decision. Another area of investment could be to organise warehouse racking inspections regularly to ensure everything is working as it should.