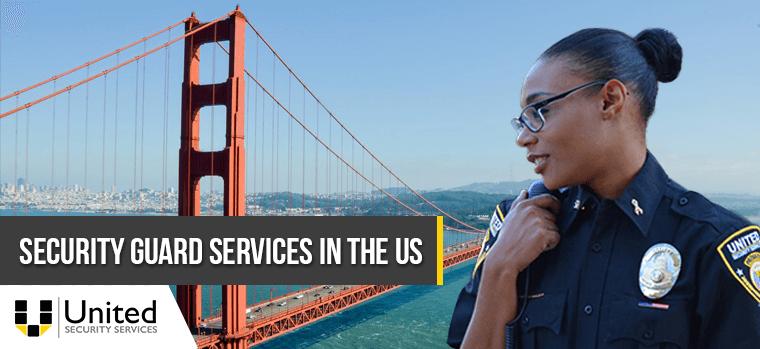 Things to Know About Security Guards in USA
The demand for security services is on a constant rise due to an increase in the frequency of crimes. Now the theft, burglary, violence and other types of crimes are not affecting the special individuals or VIPs only, but it has become a major problem for an ordinary man. Under this scenario, people need extra protection shield, more than the conventional security provided by government authorities such as police. According to the statistics, criminal activities in the U.S are escalating. As these terrifying criminal and violence situations are making people insecure, their accent falls on acquiring security services in order to ensure the protection of their lives, family, items and valuable property. For additional security, many companies are delivering security guard services in the US for personal, commercial, and property safety.
Types of security guards:
Due to the hike in violent and criminal activities, the security service industry is booming, providing a wide range of services. It helps people to do their business with peace of mind as these services aim at fulfilling the needs of people according to their requirements. Whether it is an event, important occasion, business or any other place where people need protection, the trained and skilled security guards improve the security and ensure that it runs without any problem.
Following are the different types of security guard services:
Security monitoring services
Event security services
Residential area security
Patrol security service
Commercial security
Property security
Personal security
Benefits of security guard services in the US:
Availing the services of professional security companies is imperative to deal with the threats and risks which pose danger, both minor and major to the individual or property.
Today, businesses of varying sizes also require security for their offices as well as for employees as the security risks not only affects the lives and infrastructure but also can cause the businesses to earn a bad reputation.
Create a sense of security:
Any private or commercial property which has security guards is considered more secure. Therefore people feel protected as they know there is reduced risk of any unwanted situation.
Crime deterrence:
Professional security guards prevent crimes from happening. They observe suspicious activities and act before it causes any big issue. The presence of a trained guards helps in keeping the criminals away, thus secure people and the place.
Respond in emergencies:
In an emergency situation, there is a lot of hustle. Here security guards play an important role in issuing warnings and directing people to a safer area. Moreover, in case of any fire or other crisis, the skilled guards can call respective authorities to control the situation.
Manage crowd:
Usually, in big events, crowd management is a daunting task. Here the presence of security guard could be of great relief as they prevent the potential risks of fights, crowd crushes, or riots.
Nowadays, security has become inevitable and the need for professional security guard services has become more important than ever.