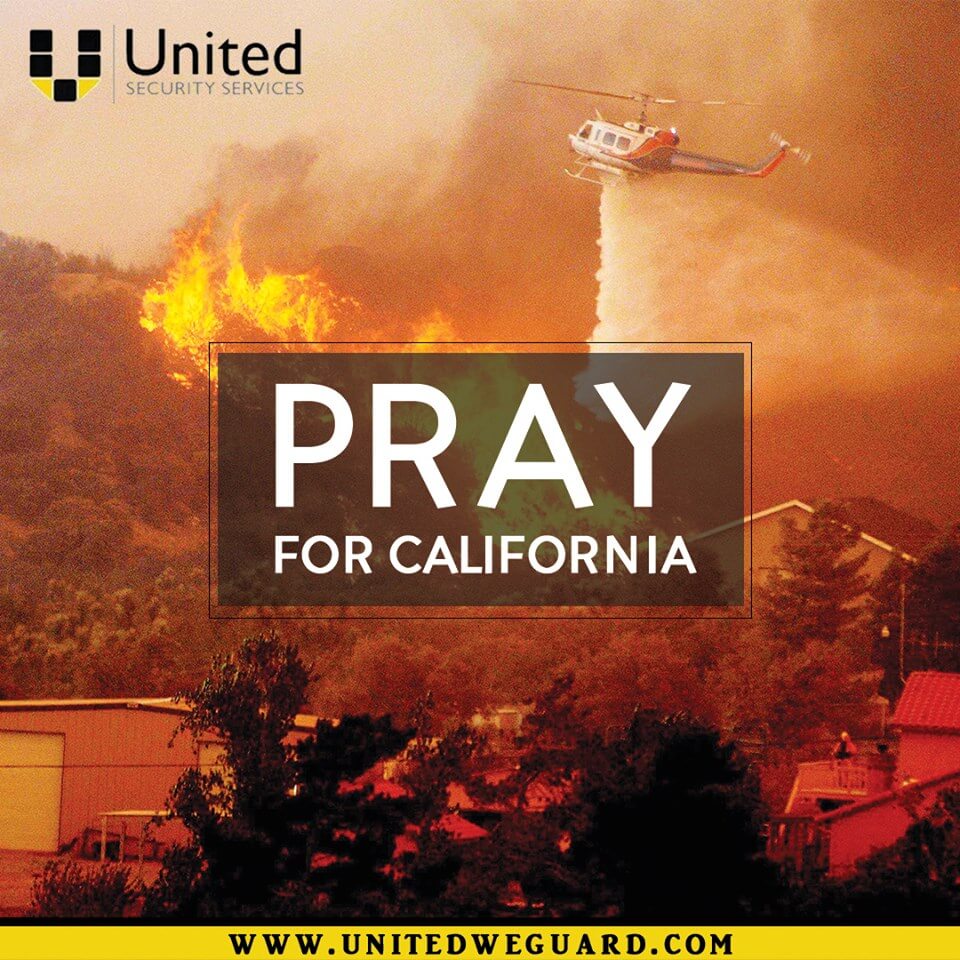 A Pray for the California Wildfires
Wildfires are one of the deadliest, most unwelcome natural calamities that don't knock before arriving. From rooms to kitchens, to workplaces, to outdoor spaces, a fire hazard can occur absolutely anywhere, at any time. Even if a person is lucky enough to survive a fire, the injuries sustained to the body are so severe and agonizing that one's life ends up becoming a living hell.
Did you know? The overall rate of deaths occurred due to fire has increased to 21.6% from 2005 to 2017. Some U.S. states have been victimized by such severe fires that they have been termed as some of the saddest disasters in history.
In 2015, Texas encountered a wildfire in Bastrop, causing 228 deaths.
"Texas government. Gregg Abbott declared a state of disaster Thursday in Bastrop Country outside Austin, where a wildfire destroyed 38 structures, most of them homes, 228 deaths and raced across 4,400 acres" – Quoted by the CNN authorities.
The memory of this immensely tragic wildfire disaster was still fresh when on 7th Dec 2017, the citizens of California witnessed a disastrous wildfire.
Reports say that it was the most destructive wildfire to ever hit Southern California. It started from the coastal and mountainous regions and continued to the northwest of Los Angeles on Thursday, disrupting the lives of thousands of citizens. The six fires, driven by the strapping Santa Ana winds have, till now, burned hundreds of thousands of acres of land, destroyed more than 100 homes, and resulted in the evacuation of at least 330,000 people.
CBS Los Angeles has also reported that the Skirball fire has burned 475 acres of land East of the 405 Freeway near Muhulloland, completely destroying 4 homes while damaging plenty of others. It has also destroyed dozens of trailer homes in a retirement community, and killed numerous racehorses at a training facility near San Diego. A deadly fire in Ventura also destroyed almost 430 buildings.
The California wildfire of 2017 has been recorded as the most destructive fire since the Texas wildfire in 2015.
Prevention of Wildfire
The wildfire in California has marked 2017 as the worst year on record for wildfires in the state. Unlike natural disasters, plenty of wildfires are caused due to the negligence of humans. They can thus be prevented by people too. People in fire-prone areas should always plan ahead and be prepared to evacuate with little notice. Here are some tips and guidelines on how to prevent wildfire, and what to do if you're caught in the middle of one.
If you notice any unattended or out-of-control fires, immediately call 911.
Do not discard cigarettes, smoking materials and matches from moving vehicles. Make sure you completely extinguish any such materials before disposing of them.
While camping, take care when using and fueling lanterns, stoves, etc.
Prepare an evacuation checklist and all emergency supplies in advance, to be able to leave the area on short notice in case of an emergency.
Before leaving the house, shut off all connections of natural gas, and turn off all electrical devices which can potentially cause a fire.
Fill large vessels such as pools, hot tubs, or garbage cans with water, in order to slow down the spread of a potential fire.
Play your part in ensuring that you are never the reason behind such a devastating disaster. Please pray for fire victims in California and all Firefighters, Policemen and Everyone helping in this dangerous situation.