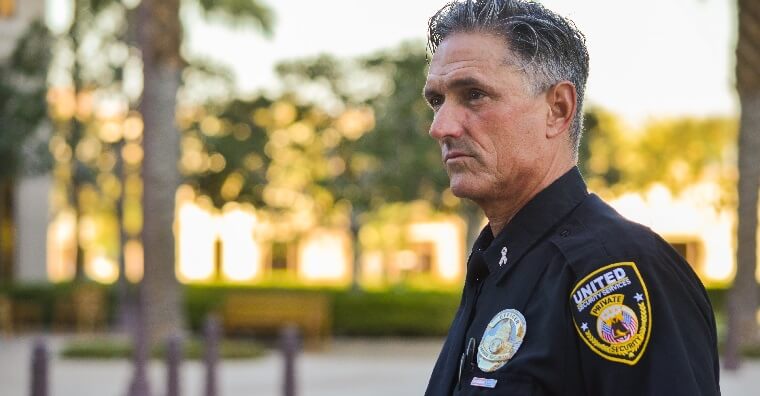 Basic Requirements for Security Guards
For reliable security that allows you to go about living your life without worry, you need a well-trained and professional security guard. This is why it is absolutely imperative to ensure that the security guard you hire is not only physically and mentally fit to carry out all of his duties and responsibilities effectively, but also has the background information and knowledge to act appropriately, no matter what the situation.
There are strict requirements to become a security guard; not just anyone can apply and be accepted for this job. The best security companies strive to provide top-notch services to their clients, executive protection services are no joke. To do this, they need to ensure that the security guards they induct into their ranks are the best of the best. Their efforts in this regard are what differentiate them from everyone else.
They require quite a few essential qualities in their security guards, including mental and physical fitness, reliability, impeccable observation, excellent communication skills, and much more. All these characteristics are what allow the guards to complete their duties and responsibilities with utmost care and caution. Below, we discuss some of the core requirements that an exceptional security guard must fulfill.
Physical and Mental Capability
Top security firms carry out extensive checks on every person that they hire. An applicant has to take part in, and pass, extensive tests to determine whether or not they are suitable for the job. This not only entails physical tests to gauge their fitness, but also mental examinations. Being able to think rationally in a dangerous situation is just as important as being active and alert. Only individuals who pass these assessments with flying colors are allowed to become a part of the security force.
Knowledge of One's Weapon
When handling a weapon, it is extremely important to have proper knowledge of how to use it if one wishes to protect the people around them. Knowledge of a weapon doesn't just entail its various intricacies, but also the ability to use it effectively if the need arises. This also involves the ability to judge the situation and attempt to resolve the issue without the need to use a firearm; in some cases, using a weapon can make a difficult situation even harder to resolve. That said, security guards should be provided with basic protective equipment like headgear, batons, body armor, flashlights, holsters (if they are using guns or firearms), first aid, and more. If they find themselves in situations where a criminal is physically attacking them, and happen to have a gun with them, then the guard might need to have the holster at a proper retention level. Regardless of the number of snaps, twists, switches, etc., the holster should make it possible to withdraw the gun easily during an emergency. Consider reading up reviews of different holsters at this site https://gunlawsuits.org/top-picks/best-western-holsters/ to know what's the best option out there.
Security guards must pass through a background check that surveys their past activities, jobs, and state of mind. If anything indicates any sort of violent behavior or inability to perform their job with effectiveness and alertness, they are not suitable for becoming a security guard. These background checks allow security guard companies to survey the people they are hiring in a more extensive manner, and are absolutely imperative. This is all the more important if the security guard is being hired for armed services. Additionally, a lot of security guards will also have to be tested for drugs and alcohol to ensure they don't abuse either substance. Security guards are responsible for the safety of the public, this means that they have to be reliable and trustworthy. Employers can check this through Providence drug testing if they're located in that area. If they're based elsewhere, they should be able to find a similar service closer to them.
The requirements to become a security guard may vary based on the company that is hiring them, but the core traits that remain constant include the ability and skill of the guard, their state of mind, the amount of knowledge they have, and their background. If you are looking into hiring a security guard, go for a reliable, well-renowned company; their guards will most likely possess all these qualities and more.