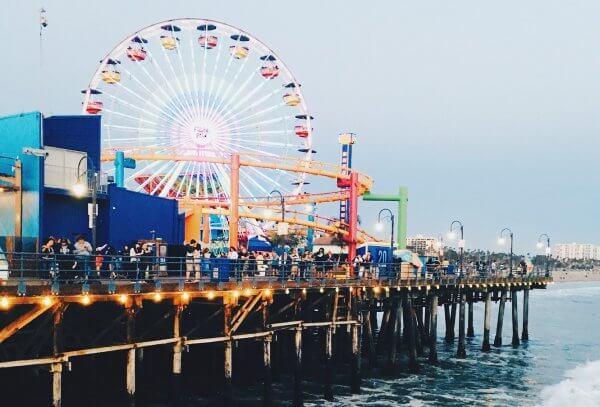 There are many different aspects of, and intricacies involved in the making of a truly comprehensive and reliable security system. It is not as easy to achieve as it looks, and as a result, not many companies can successfully manage to pull it off.
In fact, there are numerous instances of blind spots in security plans implemented in top financial institutions and other workplaces nowadays, leading to increased vulnerability in case of an invasion or attack.
It is imperative to only trust the most reliable and top-notch service out there with the security of your business or workplace. Santa Monica has faced an increasing number of security threats in recent times. Despite efforts being made by the local police department, not much progress has been made in regards to the issue.
It is not a hidden fact that security guards, who are aware of their surroundings and have an astounding ability to stop criminal activities, act as a deterrent to crime.
Guard Services In Santa Monica
Santa Monica guard services have been known to completely transform the security situation at any institution or workplace, not only providing a stress-free day for the many workers in the building, but also ensuring that criminals and other miscreants do not enter the vicinity by any means.
Security guards are fully equipped with the proper skills, expertise, and knowledge required to tackle any issue with utmost sophistication. With their dynamic thinking ability, they are able to act as a strong wall of protection against any form of attack.
While it is the duty of the security guard to assist civilians in times of an attack, and evacuate them to safety, they are also adept at monitoring the vicinity or patrolling the area to look out for signs of any potential malicious activity. This way, attacks can be located and stopped before they are given a chance to become something bigger.
Security guards are the most reliable and sought out security measure available, and are a big part of the security services in Santa Monica.
Why Choose United Security Services?
United Security Services is a name that has been synonymous with quality since we began our operations. Not only are we considered one of the most reliable and trusted security guard companies in Santa Monica, we also realize the importance of flexibility in catering to the needs of our clients.
As a result, United Security Services dominates the list of all reliable security providers. We do not compromise on the expertise, knowledge and skill set required to comprehensively provide a wide range of services with success and efficiency.
From Santa Monica patrol services to logistics transportation services, each of our comprehensive solutions, catered to your specific needs, has the finesse and effectiveness required to achieve unmatchable results.