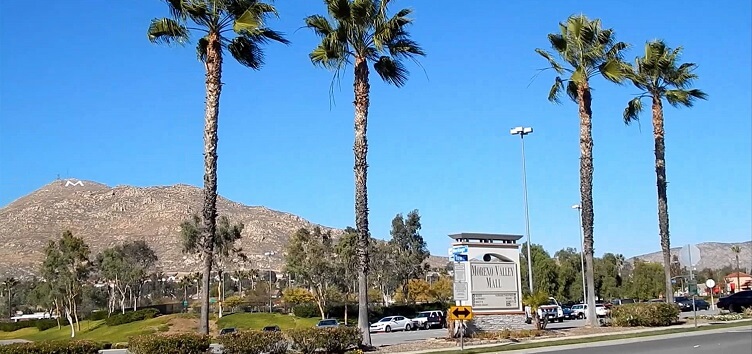 Perfect Security Management – Just a Click Away!
Not sure where you are going with your current security provider? Or is it your first time trying to choose the very best amongst the security guard companies in Moreno Valley?
Security management is not a game; current and potential threats to security are increasing at an alarming rate with each passing day. Advancements in technology and easy access to information has made it easy for malicious individuals to take advantage of any vulnerability and attack properties and businesses. In such a scenario, it becomes the responsibility of each individual to take measures to ensure their own safety, and that of their loved ones.
Your Satisfaction is Our Contentment
Our security services include the provision of Moreno Valley guards and patrol services that are maintained to the highest standards. Our recruitment procedure, constant training sessions, and on-the-job appraisal system, all ensure a stronger security management system for you.
Is Your Safety Ensured?
Here are some of our exemplary security services in Moreno Valley:
Moreno Valley guard services that provide security assistance from the most professional, courteous, and honest armed and unarmed security officers, diligently performing their duties and ensuring a safe environment for you.

Moreno Valley patrol services that give you the added benefit of marked vehicles looking after your properties during the day and nighttime, with highly competent security officers performing additional duties. The presence of security in itself keeps the troublemakers at bay as no one wants to commit a crime in an area that is visibly protected and risk getting caught.

Fire watch and loss prevention services for our valued clients to ensure that your properties, assets, and inventory among other things, are kept safe and secure, protected from all kinds of hazards. Our security officers ensure that your fire extinguishing and management equipment is functioning well at all times.

CCTV security systems ensure that your property and assets are under constant observation for any signs of distrustful individuals involved in any suspicious activity.

Executive protection services for our distinguished and influential clients to ensure that they are able to perform their day-to-day operations smoothly with no hindrance and amidst utmost security.

Investigative security services for gathering evidence and reporting any potentially malicious activity or past event that can help law enforcement agencies and our customers pinpoint criminals and safeguard themselves and others against any future mishaps.
The Industries We Serve
Airport Security
Apartment Security
Automotive Facility Security
Business Park Security
Clubs & Casinos Security
Construction Site Security
Educational Institute Security
Energy Facility Security
Entertainment Security
Event Security
Financial Institute Security
Government Facility Security
Shopping Center Security
Restaurant Security
Storage Facility Security
Warehouse Security
Mall Security
Manufacturing Facility Security
Health Care Facility Security
High Rise Security
Hotel Security
Let's Get to Work
Get in touch with us for a free quotation. Our customer service representative will reach out to you and deliver all the information you are looking for, making sure you don't go away without any of your questions answered. If you are looking for security services in Moreno Valley, United Security Services should be your go-to option.