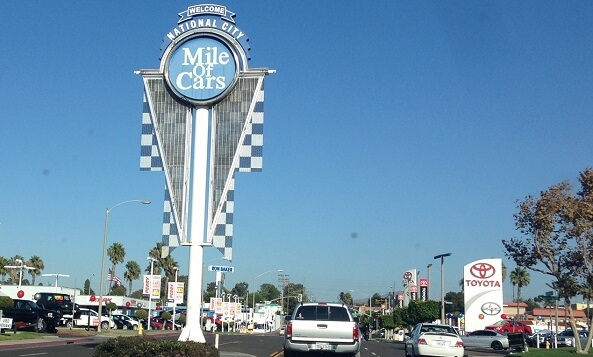 There is no denying that security concerns are increasing with every second of every passing minute. Every day, there are countless mishaps that take place due to mismanaged security provision. And, this has raised many questions that we all have to answer together. At the end of the day, it is important that you take safety into your own hands and stay protected with updated security measures – this procedure alone will allow your mind to be at peace.
Why Do You Need Security Services in National City?
Like every other city, National City also has various recreational areas, hospitals, shopping malls, schools, colleges, offices, and of course, residential areas. All the citizens of National City deserve a safe environment in which they can spend their lives. There are many ways in which you can use National City guard services from United Security Services for your protection. We also offer the best, most reliable National City patrol services for our residential and commercial sector clients. In this way, you get 24/7 protection over a large area to ensure no foul play or misconduct happens within or around your house or workplace.
Why Opt for Private Security?
Hiring a private security team to protect your business or house is better than staying concerned for your safety and that of your loved ones. At United Security Services, our team of professional security guards and security officers are able to manage your security requirements based on your unique needs.
Why United Security Services?
Not every security provider will be ready to cater to all your needs or special requests like United Security Services will. In addition to this, the guards we hire are highly skilled, trained professionals who go through multiple checks to ensure they are perfect for the job.
When hiring security, you need to opt for a security company that is licensed, insured, and trustworthy because it's not only your life that you have to take care of, but also those of your family, friends, and colleagues. This is a major reason why you should opt for United Security Services – we offer the best of the best to all our clients.
We offer top-quality services.
We deliver what we promise.
We always stay connected with our clients.
We offer 24/7 customer services.
The Services We Offer
Whether you need event security management or crowd surveillance; whether you require armed guards or patrol services; we have got it all. We, at United Security Services, share a security plan based on your individual requirements to deliver top-notch protection services that will not disappoint. We also offer updated security equipment and trained staff to handle any emergency situation.
Why You Should Choose Us
We, at United Security Services, pride ourselves on being recognized as one of the best security guard companies in National City. There are many reasons for our popularity. Most importantly, we're a customer-centric company and strive to deliver the best possible services. Our methodology,  approach, and team, all are designed and managed in a way that turns out to be beneficial for our clients. That's exactly why we are able to please a large group of customers and clients who belong to various sectors of life. We have residential customers, as well as commercial customers and each is catered to based on their individual needs.
You can call us today and book a security consultation to understand our smart security services and how we handle each and every one of your requirements. Choose convenience; choose United Security Services.