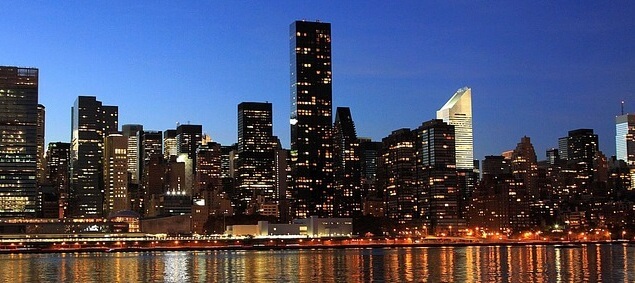 Have you ever been in a situation whereby your security had been compromised and you felt completely helpless and stranded? More and more security breaches are happening in New York and the only way forward is to put foolproof security measures into place, in order to avoid any mishaps.
United Security Services is known to be one of the best New York security guard companies. Our quick action and prompt services ensure that you remain secure at all times. We are known for our flexibility and adaptability to the needs and demands of different industries and sectors, and provide comprehensive security solutions to fulfill all your security needs.
Why Choose Us:
Fulfilling all your security needs and providing maximum customer satisfaction is our top-most priority.
We specialize in alleviating your security risks and threats through the assistance of top-notch New York security officers.
We have the most effective recruiting/background screening processes to ensure that we hire the best candidates.
Our New York security officers are constantly provided with the latest and unique In-house security training programs.
We have the state-of-the-art security equipment and the latest security software to provide optimum protection to our clients.
Our security dispatch center is available 24/7 to ensure immediate responsiveness and communication with the field supervisors and guards assigned to you.
We Offer the Following Security Services 24/7:
Loss Prevention
Investigation
CCTV Systems
Fire Watch
Bodyguards
Unarmed Guards
Vehicle Patrols
Event security services
Our Security Guards Perform the Following Duties:
Access Control
Alarm Response
Cardiopulmonary Resuscitation (CPR)
Daily Activity Reports
First Aid
Golf Cart Patrols
Graffiti Control
Lock Laundry Facilities
Lock Pool Area
Parking Enforcement
Vehicle patrol
Trash Control
Vandalism Prevention
Weekly Lights Out Report
Lock Fitness Centers
We Provide Our Services to the Following Facilities:
Airports
Apartments
Automotive Facilities
Parks
Clubs & Casinos
Construction Sites
Educational Institutes
Energy Facilities
Financial Institutes
Shopping Centers
Restaurants
Storage Facilities
Malls
Manufacturing Facilities
Health Care Facilities
Hotels