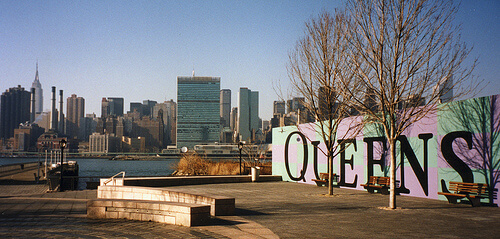 Due to the rapid increase in crime rates, it has become extremely important for business owners and homeowners to employ strict security measures at their premises.There has been an incredible decline in the productivity of the workforce due to the increased security threats. Workers do not feel safe at their workplace, which is why they are unable to concentrate well on their work. This is why it is extremely important for companies to hire security officers or guards at their facilities, allowing the workers to feel more secure and hence improving the overall productivity. However, you need to ensure that the services you're hiring are from a reliable company. United Security Services is known to be one of the best Queens security companies.
With the assistance of our passionate and competent security advisors, you can strengthen your security measures and reduce future losses to a considerable extent. Being the leaders in the security industry, we have gained in-depth knowledge of the best and most successful safety and security practices; hence we can provide you with the most effective security solutions. Our experienced and responsive management structure has lead to raving testimonials from various business customers.
Why Choose United Security Services?
With our supervisors holding an experience of around 15 years in the security industry and coming from military/police backgrounds, we have established a high reputation in the industry. Our trained regional teams with vast knowledge of safety and security policies are available to work round the clock to provide effective solutions to your problems. We have industry-leading recruiting/background screening processes to ensure that you are provided with the best guards for your protection.
We provide state-of-the-art equipment, latest security software and the best Queens security guard services to provide you with optimum protection. Our Queens security officers hold certifications in BSIS / First Aid / CPR / AED / Firearms / HSC / Tear Gas / Pepper Spray /Baton / Power to Arrest / OSHA and WMD.
Our Approach
Our security consultants are available 24/7 to resolve all your queries and provide you with the best possible solutions to all your problems.We offer vehicle patrol services to ensure that there is no suspicious activity occurring in your vicinity. Our guards have undergone intensive training sessions, in order to provide you with optimum security.Moreover, we offer customized packages to our clients within affordable rates.
United Security Services offers top-notch security services to various business sectors ranging from airports and government facilities to manufacturing and storage facilities. So, whether you are looking to secure your home or business, United Security Services can cater to all your needs.