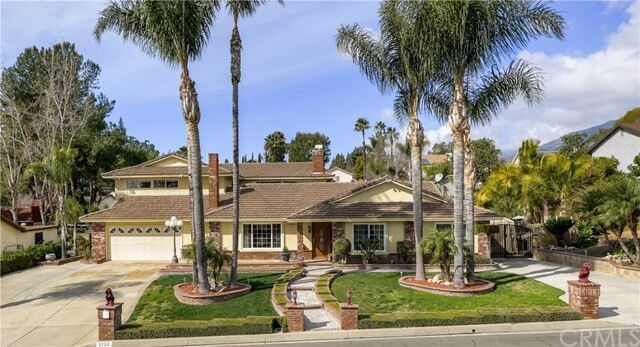 Be it personal safety or the protection of your property against vandalism, theft, or other felonies, our security services in Rancho Cucamonga are at your disposal. We take pride in offering the finest patrol as well as guard services which make us suitable for a wide range of industries. Understanding the importance of security services for you or your property, we ensure that the charges are kept affordable for the majority of our target market without having to compromise in terms of the quality. With over two decades of experience in providing state-of-the-art services, we are among one of the top security guard companies in Rancho Cucamonga. You can call us today and book us for a free consultation in order to have your queries answered thoroughly before you finalize your decision of choosing us.
Why Choose United Security Services?
Rancho Cucamonga Guards Provide Round-The-Clock Security
By opting for us, you get top-quality Rancho Cucamonga guard services around the clock. The guards we employ are highly experienced, reliable, well-trained, and only become part of the force after strict background checks. Our security never sleeps to ensure that you and your property are protected against troublemakers at all times. You can access the dispatch center or communicate with the manager at any time needed. We take pride in our highly responsive services which keep you protected from all incidents of theft or vandalism.
Provision of State-Of-The-Art Technology
What puts us further ahead of the rest of the competition in the market is the utilization of the most innovative technology. The tracking systems that we install are highly advanced and updated. With real-time overview that you, as our client, will receive about the operations, you can feel in charge and updated about the security of your property. We also share the digital reports with our clients on a consistent basis so that you'll know that your investment in the Rancho Cucamonga patrol services has not gone to waste.
We Provide Specialized Services Catered to Your Needs
We understand that different industries have different requirements when it comes to security. Thanks to our diversified staff with years of experience, we have varying services which are specifically catered to a particular industry. Depending on your requirements, you can opt for our
Patrol services
Unarmed guards services
Event security
Armed guards
Loss prevention services
CCTV installation and monitoring
Bodyguards
And many others.
Consistent Monitoring to Maintain Quality
Last but not least, we take responsibility for consistent monitoring of the performance of our security staff. Our supervisory team makes unannounced visits to the site to ensure that our staff is delivering the best of security services possible. Any change in terms of policy, rules, and regulations, or regular inspection of the site or equipment is immediately made known to our professionals.
Now that you are familiar with the prominent features of our security services, it is time for you to book us for a session of free consultation. It is understandable if you still have questions and queries. We are more than glad to answer all of them in order to let you make an informed decision. So what are you waiting for? Get in touch today!