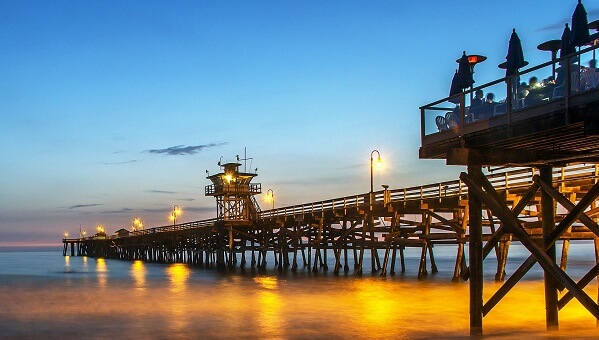 International crime statistics indicate that there has been a huge increase in crime rates all across the globe. This implies that there is a high need for strict security measures at homes and facilities to ensure optimum security of the citizens.
Before hiring just any security service provider, you need to make sure that the company you are hiring has extensive experience in the security industry. United Security Services is a top-class provider of reliable security services in San Clemente. Our experience and professionalism have allowed us to make a place for ourselves as the leading providers of the best security services in town.
United Security Services provides the following security services to various industries:
Armed Security Personnel
Unarmed Security Guards
Investigative Security Services
Warehouse Security Services
Security Patrol Services
Fire Watch Services
Loss Prevention Services
Logistics and Transportation Security Services
Event Security Services
San Clemente Guard Services
United Security Services is a renowned provider of the best San Clemente guard services. Our expertise in the field has enabled us to cement our position as one of the leading providers of top-notch security solutions in town.
Our hiring process consists of rigorous background checks, as well as many health checks, physical and mental, to ensure that the guards we bring on board are eligible for the job. Moreover, their criminal records are checked to ensure that they meet the criteria. Our recruitment criteria are quite strict, to make sure that we only hire the best candidates to provide you with optimum protection with no compromises.
We, at United Security Services, provide unmatched San Clemente patrol services to our clients. Our security patrol guards can patrol your surrounding areas to ensure no suspicious activity occurs within your vicinity.
United Security Services provides top-notch security solutions to various facilities including healthcare facilities, educational institutes, financial institutes, parks, hotels, clubs, bars, casinos, shopping malls, cinemas, apartments and complexes, construction sites, airports, cafes, banks, government facilities, etc.
Why Choose United Security Services
United Security Services is known to be one of the best security guard companies in San Clemente. Our security executives and consultants are available 24/7 to provide you with immediate assistance and resolve all your queries in a timely manner. Moreover, we have kept our prices extremely affordable, so that all our clients can avail high-end security services without having to exceed their budget.
If you are searching for a reliable and affordable security service provider, United Security Services is the best option for you.